LCD Screen
The chosen LCD screen for the FunKey console is awesome:
1.54″ diagonal, 33.72 mm x 31.52 mm
240 x 240 pixels
262K colors
wide view angle of 80°
contrast 400:1
simple SPI interface, up to ~60 MHz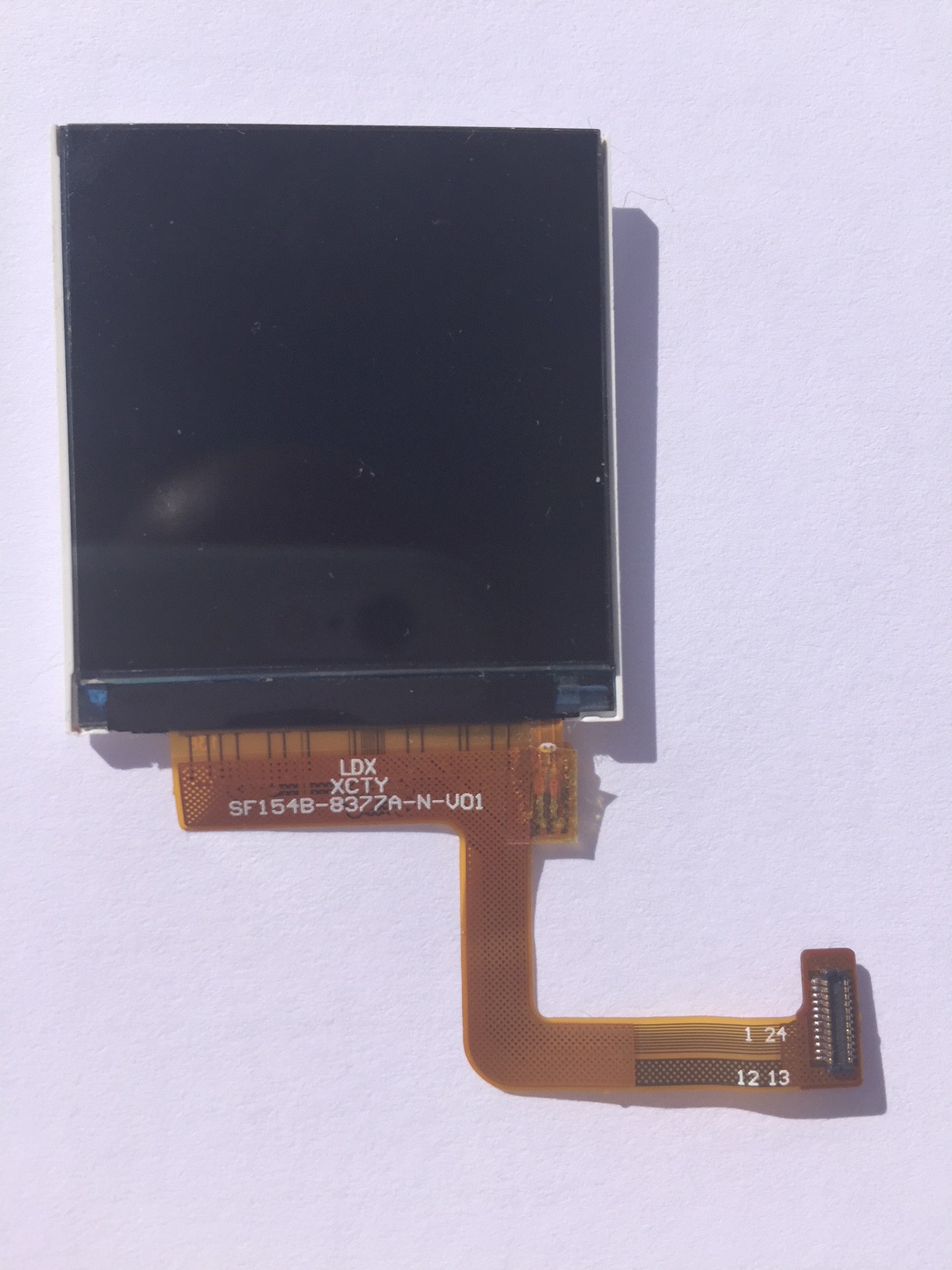 Hinge
The FunKey console uses a foldable design in order to reduce the device size when not in use, and maximize both the screen and keypad size when playing. The screen flat cable must then go into the hinge, and in order to avoid too much stress that would eventually lead to broken cables, it must be "rolled" into it like a flypaper in order to divide the stress over the longest possible length.
Unfortunately, the stock LCD screen ribbon cable is not long enough. This is of course something that the manufacturer can customize, but this costs a fixed tooling fee of $800… We plan to go this way for mass production, but this sounds like a lot of money for the prototyping phase only.
FPC Extender
So, we decided to use cheaper alternatives for our prototypes:
for the Revision A, we used individually soldered thin enameled copper wires and an ultra small PCB placed into the hinge: definitely not something to use for more than 2 boards!
for the Revision B, we decided to invest some money into a customized FPC (Flat Printed Cable) as we can get 5x FPC prototypes for ~$100 at PCBWay
The problem is: I never designed FPCs before 😉
I got some basic hints from one of my colleague:
the copper density must be as constant as possible
the traces must use smooth curves instead of sharp angles to avoid tearing during flexion
However, a few questions remained unanswered:
what material and thickness to use for the stiffeners?
what material and thickness for the flex itself?
which stack-up?
I decided to crawl the Web for more information, and here is what I found, I hope this may help some other PCB designers: Read More